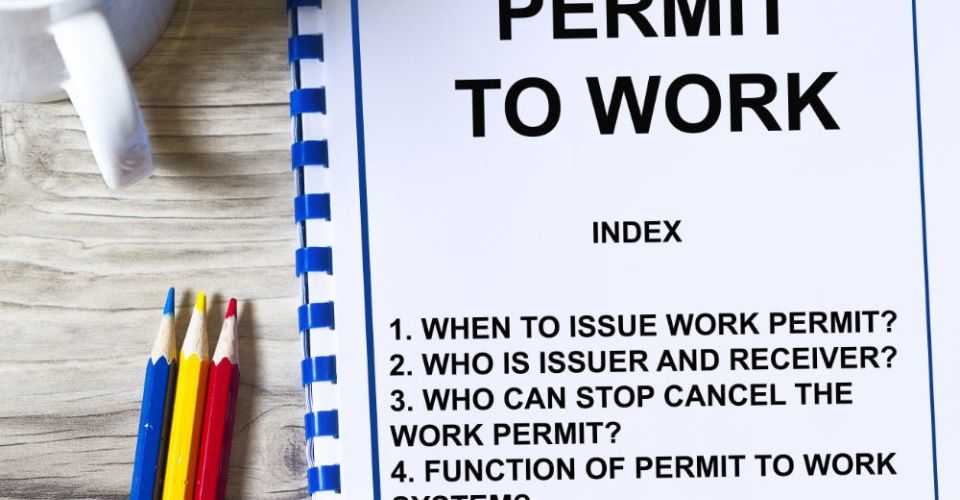 'Permits save lives – give them proper attention' is the stark advice of the Health and Safety Executive (HSE). So how can we give the 'proper attention' HSE suggests in order to safeguard our co-workers? Digital permit to work systems seem to be the answer. (If you are unfamiliar with permit to work systems, read this first!)
Technology has proven wonderfully disruptive to the age-old organisational techniques used in industry. Everything from stock levels to maintenance, space and production can be boosted thanks to the efficiency afforded by innovations such as artificial intelligence (AI) and the Internet of Things (IoT).

But while many processes are being streamlined - upping productivity, reducing waste, and saving money- there are some areas of industry which have been slower to catch on to digital transformation, until now...

Permitting is finally coming up to speed, and in this blog, we take a look at some of the benefits of digital permitting and permit to work software:

Upping efficiency

Personnel dislike hours filling out paperwork (who does?) - and more importantly, is that the best use of their time? Digitised permitting - such as IAMTech's permit software - saves time and allows workers to focus more on production. It can also eliminate some of the errors - like inaccurate information or eligible handwriting - which can arise when a paper-based system is used. A web-based solution for permitting can slash the risk of miscommunication and allow precious time to be spared.

Smart for safety

Digital permitting software can reduce the occurrence of hazardous incidents. It does this by avoiding the planning deficiencies which can lead to workers being put at risk. It all comes back to reinforcing essential protocols and completing the permitting process with fewer errors. Workers who are dealing with multiple permits and isolations can become starved of time, and that is when vital steps in the planning process can be missed. The mandatory fields and approvals which are necessary to complete the digital process can reduce the chances of a safety incident occurring.

Risk assessment is another process which is both accelerated and safeguarded by digital permitting. You are able to mitigate the risk of mistakes such as unsafe isolations. Digitisation can offer a more consistent method, allowing you to select equipment and isolation points from lists which have been approved.

Cut down on admin, while staying notified

Because digitised permitting reduces the amount of paperwork which needs completing, employees can get on with tasks at hand while still being kept in the loop. They will have the advantages of emails and other notifications to alert them of approval requests and more. It all adds up to an accelerated permitting cycle which, despite its speed, leaves no stone unturned. Answer in an instant 'what work is taking place on plant right now, and what is happening in the next shift'

Increase tool-time

Traditional, paper based, PTW systems take a long time whilst permits are created, risk-assessed, handed over and executed. Software based permit to work systems allow you to administer permits in real time, significantly reducing the time it takes.
Well-designed permit software can automatically communicate all relevant information to the right people. This dramatically increases productivity, saving wasted, costly tool-time and reducing maintenance worker downtime.
Ensure compliance with regulations and standards

A failure to adhere to industry guidelines can result in fines and other penalties, especially should non-compliance lead to safety incidents. Digital permitting can help you to stay on the right side of regulations and standards. Digital permitting does this by providing an audit trail which is completely trackable, allowing it to be reviewed at any time. Because paper records are negated, processes to meet relevant regulations and standards can be managed more effectively, allowing organisations to assure compliance.

A digital future for permitting

In the relatively short time since permitting systems have been digitised, the advantages have been laid bare. Paper-based systems now appear to be outdated, but that doesn't mean organisations should feel pressured to conduct an overnight digital transformation. The best permitting software providers will guide companies through the process, allowing them to 'switch over' to digital naturally, with little or no disruption to their activities. After all, it is only with the correct software and implementation that we can get the most out of digital permitting.

Is it time to go digital?

From improved communication to auditable tracking of the permit process across locations and departments - IAMPermit is recognised as the most comprehensive Electronic Permit software solution, with Isolations and Barrier Control included in the solution at no additional cost.
User friendly, it can be easily configured to your work control permit process, with little or no transition period required. IAMPermit is budget-friendly too, available from just £1k per annum.

Would you like to hear more about the productivity, efficiency and safety benefits of IAMPermit? Or perhaps you want some advice on implementing the software within your organisation?

Call the experts today on 0800 012 6969, or click here to request a demo.