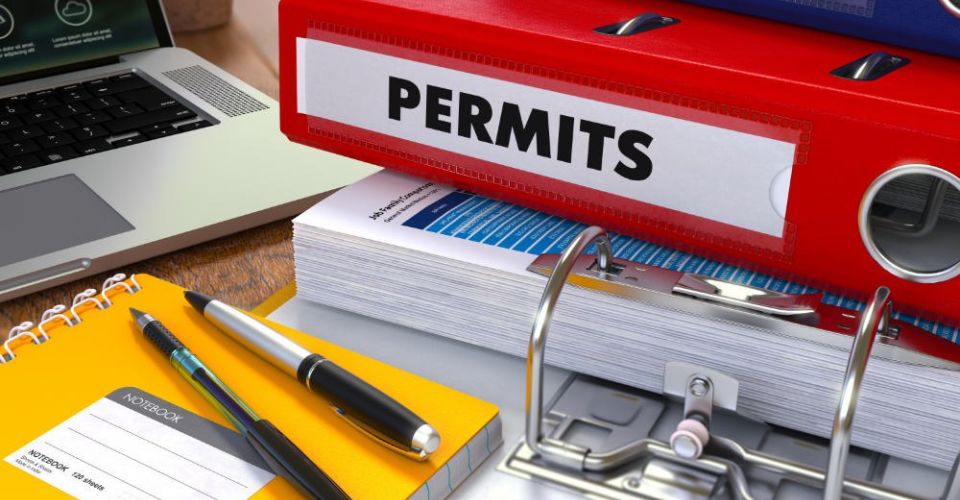 A part of our work control systems are permits to work, essential in underpinning the fundamental safety of our systems. But what exactly is a permit to work system?
The HSE define this as:
'The permit-to-work is a documented procedure that authorises certain people to carry out specific work within a specified time frame. It sets out the precautions required to complete the work safely.'
A formalised recording process is used to control work identified as potentially hazardous and is a means of communication between the site, plant supervisors, operators and those who carry out the hazardous work.
Examples of this type of work include:
Working with asbestos
Working in Confined Spaces
Carrying out Electrical Work
Hot Work (e.g. welding, flame cutting, soldering, brazing, grinding)
Cold work (hazardous maintenance work that does not involve "hot work")
Lifting Operations
Confined space entry
Working at Height
A permit to work is not an excuse to carry out a task without minimising hazards or risks. Clearly, the act of issuing a permit does not, by itself, make a task safe, that is down to the diligence and expertise of those supervising, preparing, and carrying out the work.
The system does, however, provide a structured approach to identify, systematically, what precautions are needed, how they should be communicated, recorded and monitored.
To this end, a permit to work system must have some key features.

One primary feature is the clear identification of those who can authorise jobs. To do this there needs to be a system in place that makes it very clear who is responsible for authorising specific jobs such as those mentioned above.
Once authorisers are clearly identified within the permit to work system, we need to identify types of work that we deem hazardous.

It should be a standardised process that everyone understands, from identification of the task, start time, how long it takes, when it is due to complete, and if any simultaneous work is underway.
Ultimately, we want personnel to recognise the tasks and approach them in a standardised, logical way throughout the work process to ensure nothing is missed and there is clear documentation for each stage, including risk assessment.
We must consider things like job start date/end time, and also what simultaneous activities might be undertaken during this period. Some software includes anti clash capability, which reduces risk from these SIMOPS by seeing permits laid out geographically over Google Maps.
Training and instruction is key to the issue, use and closure of permits. Software such as IAMPermit includes on screen training and tips that ensures nothing is missed, and your process is followed in a standardised way.
This is fundamentally important not only in the issue, but also the use and closure of permits. Training and instruction should include all personnel at all levels, including, issuers, authorisers, and the contractors who are carrying out the work.
This ensures that everyone understands their individual and collective responsibilities within your permit to work system.

And as ever with any system, monitoring and auditing is vital to ensuring that the system is working as intended. This monitoring and auditing process should cover all aspects of your permits and work procedures.
This includes key areas such as suspension and closure of that permit to ensure that these are effectively controlled within the work environment and clearly communicated to all personnel.

Monitoring and auditing the system is key to making sure that the system is working for you and your bespoke requirements. The permit to work is essentially a communication device. It provides the work party written permission to work within an expected area and time frame using authorised equipment.
Are you looking for a way to automate your permit to work system?
IAMTech's electronic permit software is easy to use, requires no user training or installation, and can be configured to the specifics of your work control permit process.
Best of all, it starts at just £1k/$1.5k per year.