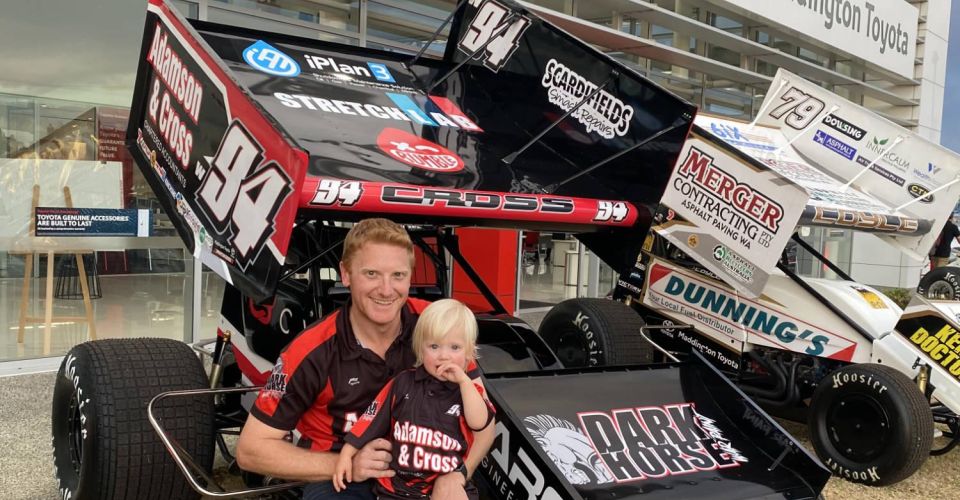 Matthew Cross is not only Operations Manager at DIAB Engineering, one of IAMTech's Australian iPlan clients, but also a keen racing driver, operating Cross Motorsport, a small, family operated racing team based in Perth, WA.
This year, the team is back with their 410c.i. Sprintcar, and IAMTech are excited to be sponsoring Matt and the team for the upcoming Sprintcar racing season.
The team competes in the Maddington Toyota Sprintcar Series, the premier Sprintcar series in Western Australia contested over 20 rounds featuring the Perth Motorplex, Bunbury, and Geraldton Speedways.
A Sprintcar is a specially crafted chrome-molly chassis with a 410 cubic inch, all aluminium alloy engine. The engines put out 900HP and run on methanol fuel. As they are reliant on a power to weight ratio comparable to a Formula One race car, they have no dead weight - if a part does not contribute to the performance it is not put on the car!
With all that power, a Sprintcar is able to race at speeds of over 230km/h down the straight of a clay or dirt oval race track before throwing the car sideways into the corner.
All that speed requires strong and reliable braking performance to ensure the drivers safety and balance of the car.
Through the help and focus on safety from IAMTech, the team has been able to purchase a new brake system for this years' car, consisting of a titanium disc and racing spec caliper.
Titanium discs provide the safest and most consistent braking performance in Sprintcar racing, ensuring driver confidence in being able to push the car to the limit but being able to go home safe at the end of the race!
We wish Matt and the team a safe and successful season ahead.
The team, car and series can be found at the following links, with live streaming of events available across the globe through Dirt Vision:
----------------------------------------------------------------