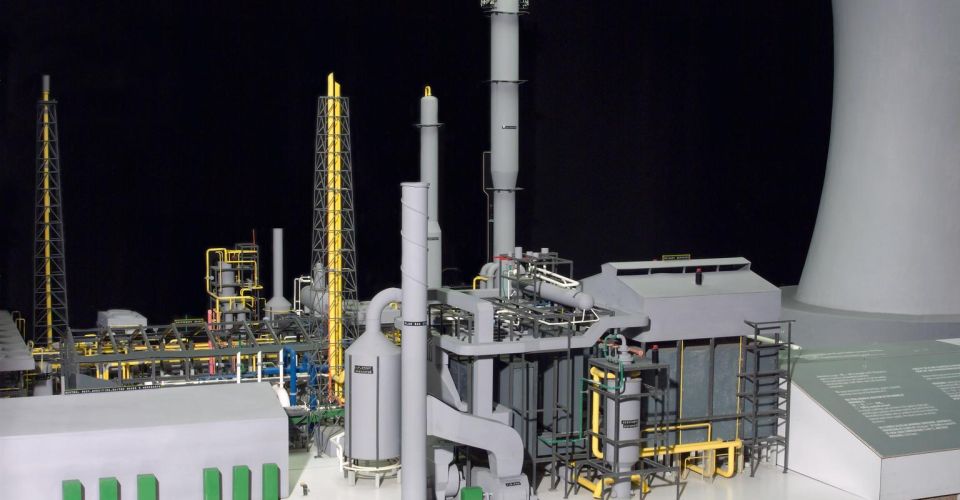 Founded in 1973, our parent company, Cleveland Process Designs started life as industrial plant model makers and were renowned for the level of detail that went into their work.
Today, one of their models is on display at the British National Science Museum, cementing the company's deep roots in the Industrial Industry in the North of England.
The model is of a large ammonia plant, built by ICI in the mid 1970s, boasting a capacity of 1500 tonnes per day. Known as Ammonia 4 due to having been the 4th plant built, it was designed to improve efficiency and reliability. It is in fact so efficient, it remains in operation today!
This model was built in 1976, and was created using materials including acrylic, glass, paint, plastic and wood, and measures 1200 x 2850 x 1575 mm in size.
As a 3rd generation privately owned company, Cleveland Process Designs, now known as IAMTech, continues to provide innovative technology solutions to the Oil, Gas, Chemical and Power industries all across the globe with a range of cutting edge software.
You can see more photos on the British National Science Museum website.
Fun Fact:
The start of the new plant coincided with increases in gas and methanol prices and a drop in the cost of competing animal feeds which made commercial success difficult for the new plant. Further development work enabled the artificial protein to be used for human consumption using the brand name Quorn!
Source: Wikipedia