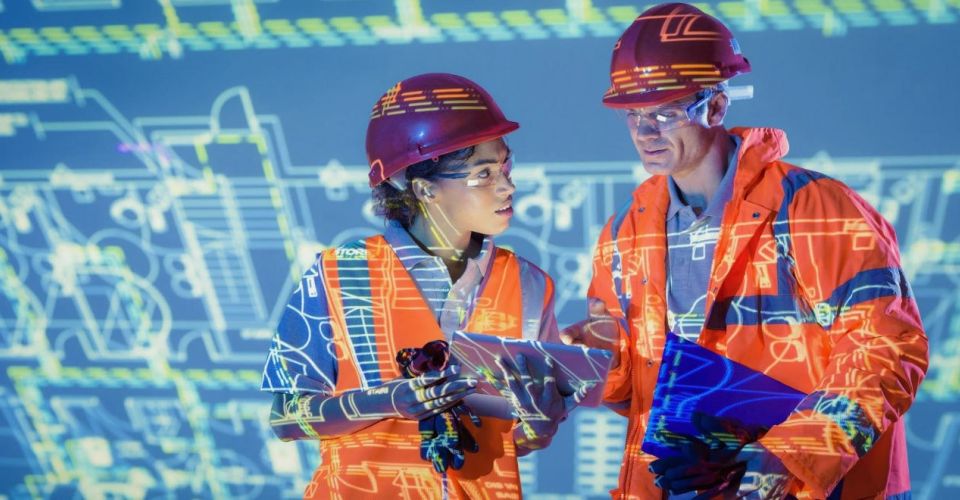 Evaluating your asset turnaround times and costs, at increased levels of detail, plays an important role in powering Turnaround planning and execution improvement.

Turnaround benchmarking allows companies to track their historical and current turnaround times, monitor efficiency levels, evaluate what does and doesn't work with process, and improve turnarounds in the future.
With the right processes, monitoring, and technology, benchmarking optimization is both simple and transformational.
What is turnaround benchmarking?
Benchmarking is part of the cycle of continuous improvement, by measuring all turnaround activity and learning from mistakes. The feedback from this can be used to optimise future shutdowns and turnarounds, refining future activity estimates, roles, and processes.
By identifying what has been successful in the past, you can ensure that your company can continue to improve and strive in the long-term.
Why should you benchmark?
Benchmarking is an efficient way to improve your business by learning from previous mistakes and successes by extracting key data and finding trends in your turnarounds.
Work orders and work packages can be compared, and asset performance can be analysed to allow for better Turnaround planning in future.
Turnaround Benchmarking offers several benefits to asset and plant managers, including:
Improves the accuracy and reliability of future turnaround estimates
Enables organizations to capture high-level data such as total cost, mechanical hours and more to gauge costs and time needed to execute the next turnaround
Increases planning efficiency by using past data to plan the majority of turnaround workorders in the present, up to 90% could be reused – reducing planner numbers and cost
Increases worker efficiency by using past data to assess new teams and give them the information needed to work effectively
Enables companies to compare themselves to industry standards and thus improve their own processes and set realistic expectations
Highlights areas for improvement in future turnarounds in terms of budgeting, logistics, cleaning hours and more
The challenges
The most important and challenging aspect of benchmarking turnaround times and shutdowns is collecting accurate, reliable data. Without this, benchmarking means nothing.
Part of the issue is the way that many organizations often still store data, in spreadsheets scattered across various persons, systems and networks. Gathering data manually from these stores is both difficult and time-consuming, and inconsistent and / or, missed data leads to an incomplete picture.
Turnarounds have long been seen by operators as a necessary inconvenience, that will cost what they will cost and take the time they are going to take. This mindset is changing, especially as companies become more aware of the profits that they are missing out on, the competitive landscape becomes more challenging, and new technology solutions have become available.
Part of the issue is that turnaround budgets are still not always based on a detailed plan or previous experience, rather just educated, best guesses.
To overcome this challenge, the scheduled time, costs, and planning for turnarounds must improve via systemisation and standardisation – a means to systemise & standardise your plant turnaround business process is via the application of software tool(s) to scope, plan, schedule and execute your Turnarounds consistently.
Gaining a competitive advantage
When carrying out turnaround benchmarking, you can use industry-standard labour norms (such as a baseline of 10%) and costs to create benchmark datasets, but these will vary between sectors, work types, sites and regions, so it's important to adapt broad data sets like this where possible. It's also essential to accurately define your own data sets and roles when gathering data to reduce the risks associated with the use of ambiguous data.
It's also difficult to dedicate much time to turnaround benchmarking when most companies strive to complete all turnaround activities as soon as possible. Organizations must understand the value of turnaround benchmarking and set aside, what is a small number of hours in comparison to the total time vested in the turnaround, to gather and analyse data with a view to improving turnaround in the future.
As mentioned previously, one of the key competitive advantages companies have today is advanced software that is built specifically to capitalize on the benefits of turnaround benchmarking.
How turnaround specific software can help
Benchmarking is a continuous process that takes time, but it offers incremental benefits the more Turnarounds in a row you perform the process.
Software such as iPlanSTO from IAMTech can help you scope, plan, estimate, schedule & execute your next Shutdown, Turnaround, Outage, or TAR event with better efficiency than ever before because it stores your turnaround learning and that of others to optimise your future-plans.
This makes turnaround benchmarking simple and massively reduces the time your turnaround team needs to spend gathering and analysing turnaround data. The software can help you to organize and collect data efficiently and offer meaningful insights into your turnaround processes.
iPlanSTO from IAMTech has been developed based on the experience of delivering hundreds of STOs to market-leading organizations and plants. The application is designed to support Plant Shutdown / Turnaround / Outage processes, increase tool time, improve the accuracy of estimates, and make it easy to track and access data from a single management dashboard.
Get in touch
If you'd like to know more about how iPlanSTO can help your organization to monitor, assess, and improve turnaround times and costs, get in touch with us today.