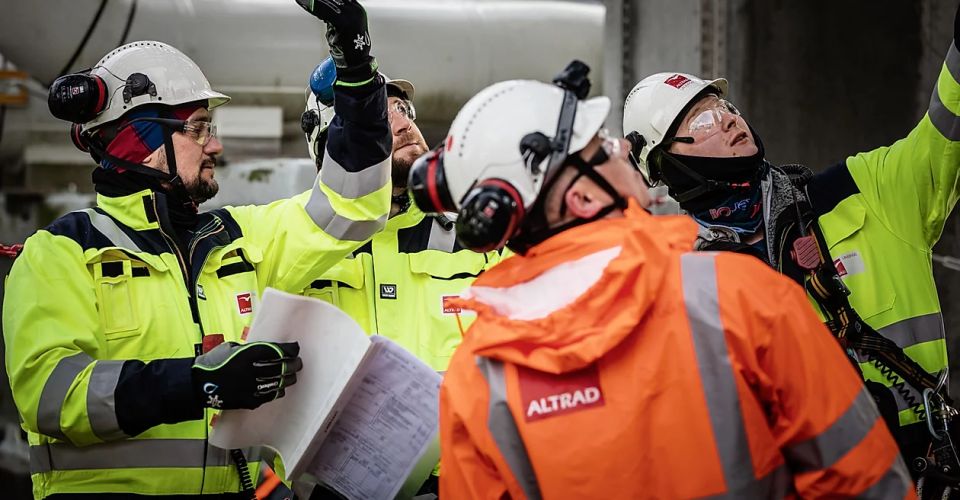 For too long industry has relied on paper systems in the delivery of work in hazardous environments. Failing to invest in digitisation can prolong planned schedules, lead to the late completion of builds and eat into productivity and the bottom line.
Following its acquisition and integration of Cape, NSG & Hertel, Altrad realised it had a once in a lifetime opportunity to invest in a suite of new technology that would bring people together as a single team to improve operational efficiency and drive future growth. So, last year, it decided to adopt a group-wide digital strategy which will bring all these technologies together to create a single picture across the UK business.
In a large, mature business this is no small feat. To help make the switch, the equipment and industrial services provider turned to technology partners 4PS & IAMTech.
4PS, develops Enterprise Resource Planning (ERP) software for engineering construction companies. The solution 4PS supported Altrad in implementing, 4PS Construct, provides Altrad with total visibility of site-based activities at their various stages. In addition, it means that the back-office teams can receive and monitor data in real-time through the platform.
IAMTech delivers ATEX-rated tablets and smart phones with iPlanULTIMATE installed. These devices give Altrad personnel, access onsite, to scope, plan, estimate, progress. Most importantly though, they enable supervisors to be onsite more, supervising, increasing productivity and safety at the job site, instead of having to leave the job site to update data in the enterprise.
The iPlan data is also delivered into planning hubs which use innovative touch-screen technology to display iPlans planning, execution & kpi dashboards, to enable contractor and client swift access to performance information so decisions can be made about resource planning, equipment logistics and asset uptime - all in realtime.
The iPlan system is used by 4,800 personnel, which accounts for roughly 75 per cent of Altrad Service's UK workforce. It will deliver an estimated £650 million worth of shutdown and maintenance cost activities across more than 100 sites per annum.
Ross Coulman, IAMTech's Managing Director, says "We have deployed our platforms across the world working in many differing environments. Working with Altrad offers the opportunity to showcase our mobile planning & execution technology with a partner which sees the opportunity it will create for their customers and their people."
"With this accurate and instantly accessible information, decisions can now be made immediately to the benefit of all stakeholders. Our people can take appropriate actions without hesitation, eliminating the risk of bottlenecks which can cause both on and off-site delays and lead to rising costs. All this allows our teams time to focus on efficient and timely delivery, making full use of their skills without the frustrating administration delays." says Tony Jester, managing director of Altrad Service's maintenance, modifications and overhauls division.
Failing to invest in digitisation can prolong planned schedules, lead to the late completion of builds and eat into productivity and the bottom line.
In contrast, a big benefit of investing in the latest digital ERP & Onsite software, is that stakeholders no longer have to worry about such issues. They can focus instead on high priority tasks that are likely to drive higher profits: customer experience and the quality of the products and services being delivered. Creating a workplace where people can make decisions in a more agile and focused way, Altrad aims to improve service delivery and enrich the overall experience for its employees and customers alike.
Altrad is investing time and energy not only in the technology, but it's people too. By inspiring their people to embrace change, the simplified ways of working will only lead to more wins for Altrad and its clients!