Asbestos Management Software
Asbestos has been developed in collaboration with BP Exploration and BP Chemicals to enable all aspects of the control of asbestos within the oil, gas, power and chemical industries (survey, sample gathering, certification, risk assessment scoring and remedial action planning) to be managed from one easy-to-use system. Asbestos will enable you to remain compliant with HSG 264 and the control of asbestos regulations 2012 (second edition) published 2013.
Call 0800 012 69 69 for a presentation
Better compliance management
In an environment where it is imperative to demonstrate conformity with standards for the management of asbestos within premises and assets, Asbestos provides an online secure data facility to store and manage compliance data, photographs, risk assessments, analysis documentation and historical data for improved compliance management.

Asbestos grants asset owners the ability to manage asbestos information for all areas of their premises and assets (buildings, process areas and off-sites). Asbestos reduces the risk of exposure to staff and contract personnel.
Access can be given on an Administration or Read-Only basis (via a secure username and password) to key personnel, such as permit issuers and team leaders, allowing those with responsibility the necessary access to input and modify asbestos data, while at the same time restricting those that only need to read asbestos data, company management plans and the latest health and safety information.
Deliver Best Practice
Asbestos makes it easy for asbestos coordinators to input asbestos data within simple-to-use forms designed to comply with the latest health and safety standards ('The Control of Asbestos' Regulations 2012 (Second Edition) published 2013 and 'HSG 264' - 2012), allowing asset owners to demonstrate that they are effectively managing asbestos within the work environment.
Asbestos is an innovative, simple-to-use management system that improves the management of asbestos and allows the user to be fully compliant with the latest HSE guidelines and approved codes of practice. Asbestos is a means of managing and reducing your asbestos footprint.
Accessible from any device that has internet access, Asbestos enables all responsible personnel to fulfil their role in the safe management of this hazardous material.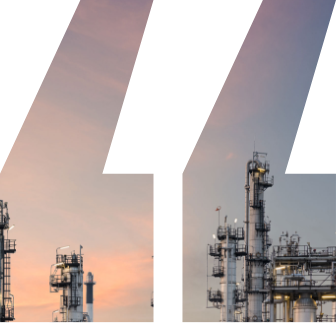 IAMTech gave us the ability to have a software program which became an essential aid on our day to day management within H&S.

Nik Adams, Valeo Foods
The (IAMPermit) software has been improving since day one and has become a really good and easy to use essential tool

Brent Charlton, Stantec
IAMTech are a great company to work with, from the outset they have understood our business and have been able to come up with innovative solutions to meet our complex needs.

Kevin Robertson, Kaefer
A useful, customised add-on to SAP, enabling third-party norms-based estimation and workpack generation for both routine maintenance and turnarounds.

Ben Foster, BP Chemicals
This software (iPlan) is really user friendly which is essential for our tradesman on the work-front.

Nick Thompson, DIAB Engineering
Great software, providing intuitive application of consequence modelling

Kevin Westwood, BP Plc
IAMTech understands our business challenges and has the technical capability to tailor their products to fully meet our requirements.

Gary Cawley, CFB Risk Management
Easy to use. Brilliant graphics. Useful in real time, and/or for planning. Would definitely recommend it

Keith Rose, Venator
The people understand our business and most in tune to why changes needed to match work flow. Overall the best fit as our partner.

Tony Jester, Altrad Services
Supporting the best names in industry
























Request a presentation
Provide your details below and we'll contact you to arrange a presentation.